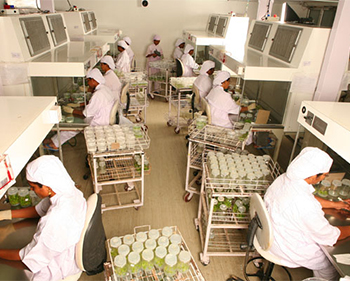 Production Inoculation Room
Production Inoculation Rooms having ISO Class 7 Sterility ensures production of superior quality Tissue Culture Plants.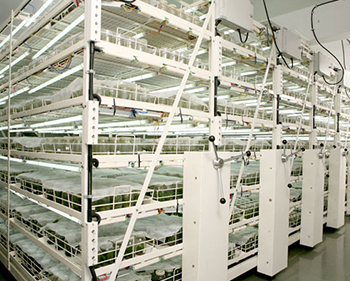 Plants Growth Room
Plants are grown in Plants Growth Rooms having ISO Class 8 Sterility. All Plant Growth Rooms are supported by Controlled Temperature and lighting system to provide optimal atmosphere for plants growth.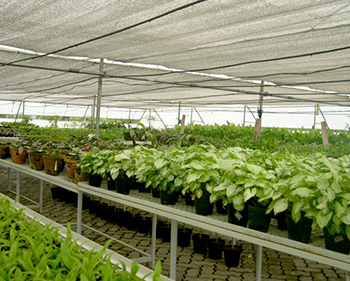 Green House
Greenhouse with Cooling Fan and Pad System for acclimatization and hardening of Tissue culture plants.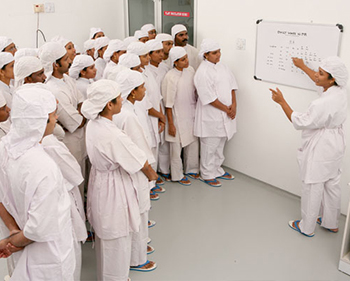 Training
Training is a continuous process to ensure all employees are trained thoroughly to understand the systems and procedures to deliver the best quality plants.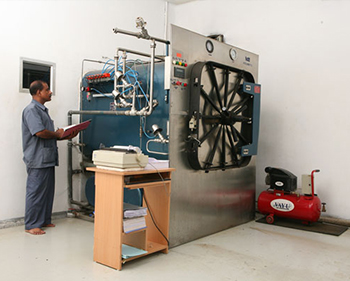 Autoclave
Sterilizer (Autoclave) with a production capacity of 10000 bottles per day provides uninterrupted supply of best quality plant media for production.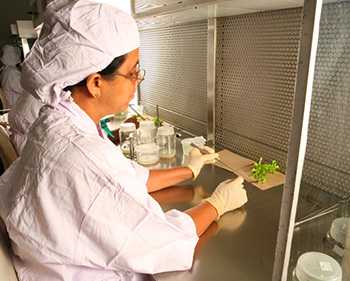 Contract Production
Provide exclusive contract production of tissue culture plants as per customers requirement and specifications.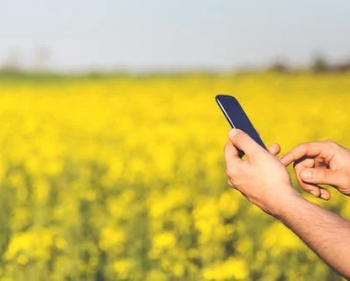 Marketing
Marketing of Tissue culture plants are undertaken in the Indian domestic market.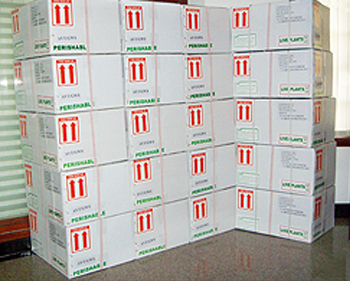 Packing
Highest quality packing standards are adopted to ensure delivery of fresh and live plants to customers destination.